The Martin Agency asked us to create an activation for AXE using their platform,
The AXE Effect
. Even in a digital world, scent sharing is still a powerful means of attraction. What was once a letterman jacket that smelled like his cologne is now a hoodie that smells like his AXE body spray. Unfortunately, due to the Axe Effect, this has led to a lot of "borrowed" sweatshirts. It's time that AXE takes responsibility and offers up a solution.

AXE begins the activation by posting an apology letter on all of their social media channels, taking responsibility for the "borrowed" hoodie phenomenon.
After a few days of public anticipation, AXE will release the replacement hoodie sweepstakes.
Buy a can of AXE body spray
⮕
 Scan the QR code
⮕
 Enter for a chance to win a scented hoodie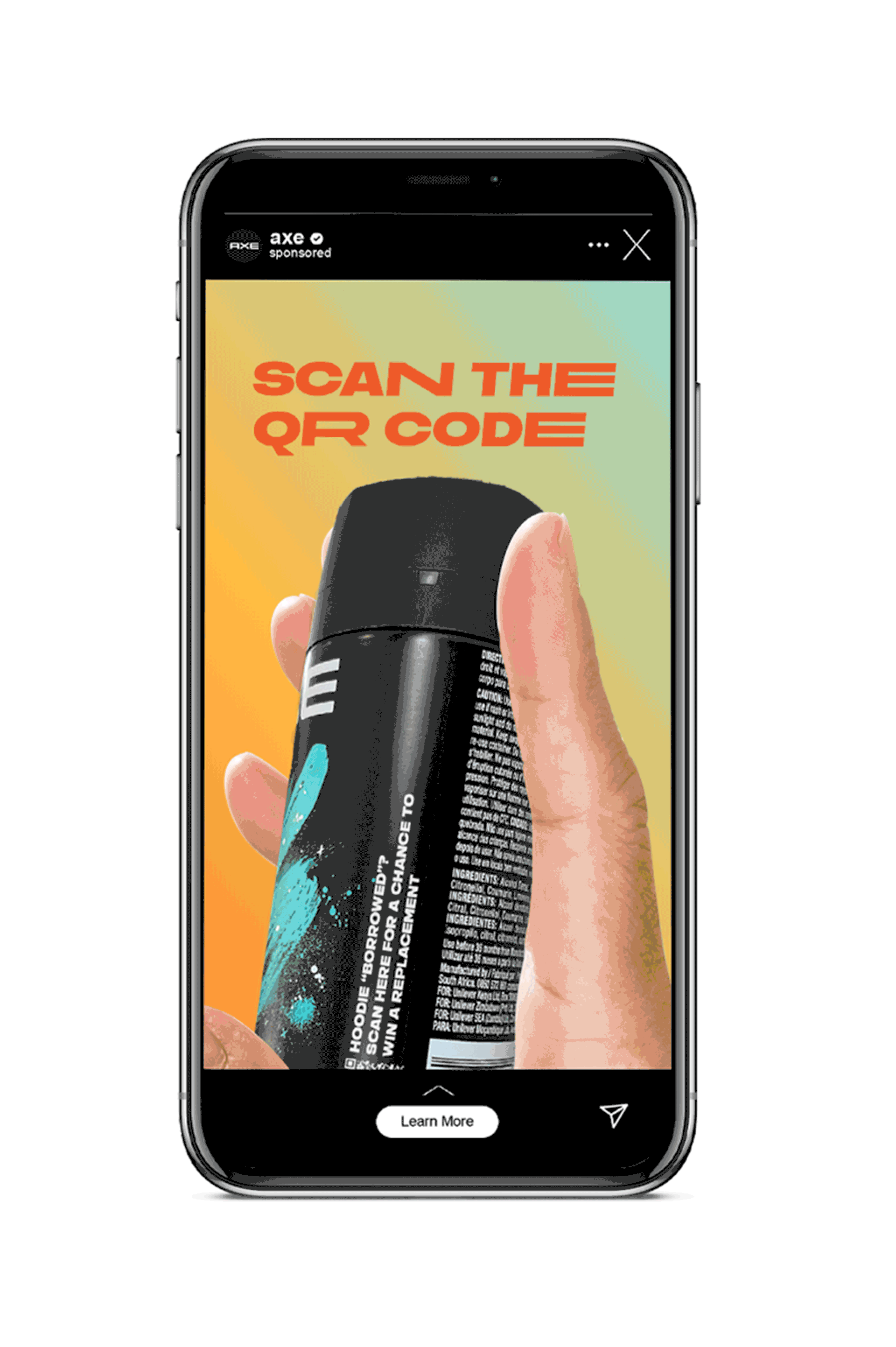 ​​​​​​​
Strategy: Emily Day; Copywriter: Cameron Sharer;
Art Director: Becca Hammond; Experience Designer: Jamie Ikley